Better image needed (issue:

quality

)

The article, infobox or file image has quality issues that need to be rectified. Please help

Anno 2070 Wiki

by editing or

replacing

it with a better version.
Egon is the Genius you contact when you select a Geniuses' Residence. He is the representative of the Tech Population on any player-build island, at least after you have attained Geniuses on the island. Some lifestyle equipment could be seen on his head.
You can obtain his portrait by attaining the "The end of the flagpole" achievement, which requires building a Science Forum.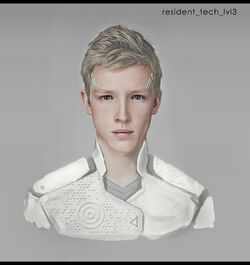 Ad blocker interference detected!
Wikia is a free-to-use site that makes money from advertising. We have a modified experience for viewers using ad blockers

Wikia is not accessible if you've made further modifications. Remove the custom ad blocker rule(s) and the page will load as expected.